Welcome to Tallahassee Orthopedic & Sports Physical Therapy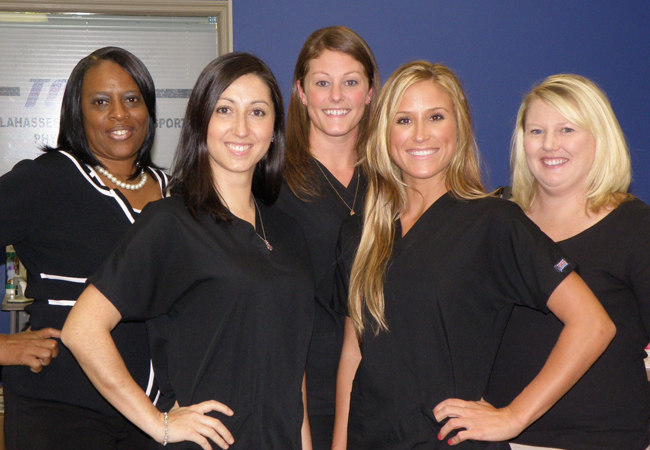 Since 1988, Tallahassee Orthopedic & Sports Physical Therapy (TOSPT) has provided outpatient rehabilitation services to the Big Bend area. The nucleus of TOSPT, the Capital Medical Boulevard Clinic, is located in the Tallahassee Orthopedic Center. Satellite physical therapy clinics have since been developed in Crawfordville and Madison. In 2002, TOSPT opened Therapy Specialists, a hand and upper extremity specialty clinic served by Certified Hand Therapists and also located on Capital Medical Boulevard.
TOSPT is locally owned and operated by Kent Knisley a Physical Therapist and Athletic Trainer, who has many years of experience in High School, College and Professional sports. From a small physical therapy practice, TOSPT has grown into a comprehensive rehabilitation company specializing in the treatment of orthopedic, sports, hand, and industrial injuries, and providing the utmost services to the Tallahassee community for 24 years! Please see our staff section for more information.
Why Choose TOSPT?
TOSPT strives to provide the best patient care, unmatched customer service, and an unwavering commitment to our core values
Seventeen licensed Physical and Occupational Therapists with a broad range of abilities and specialties in the areas of Orthopedics, Sports and Industrial Rehabilitation.
A team approach treatment model.
Convenient business hours to accommodate everyone's schedule.
The latest technology and equipment with a variety of contemporary modalities to compliment the rehabilitative process.
Tallahassee's only full size, heated therapeutic pool.
Hand/Upper Extremity Specialists.
Urgent care treatment when necessary.
Certified Ergonomics Assessment Specialists.
Tallahassee's only

PTplus

program designed specifically to compliment post rehabilitative recovery.
Monthly on-line newsletter
[Printable Version]